Hiking is one of our favourite things to do as a family. When we lived in Ottawa, we enjoyed being able to go on kid friendly hikes in Gatineau Park and other conservation areas.
Today on the blog we've selected five of them. We did most but not all and we will mention it when that is the case. These hikes can be done over and over again as there's always something different to see depending on the season!
We've also chosen to talk to you about other kid friendly activities in Gatineau Park in case you want to combine different things. We hope you find this article useful to prepare your future trip near Gatineau park.
About Gatineau Park
Gatineau Park is located in Gatineau, a city in the province of Québec close to the Ontario border. It is about 20 minutes from downtown Ottawa, capital of Canada so it is definitely a must when you are in the area. It's 2h30 from Montreal if you are travelling there.
It is a huge park covering an area of more than 361 square kilometres and the largest green space of the area. The biodiversity in the park is rich and unique. Also fun fact that might surprise you: Gatineau park is actually the second most visited park in Canada! So it's definitely something not to miss if you're coming to the area.
5 Kid friendly hikes in Gatineau park
1. Pink lake loop | Kid Friendly hikes in Gatineau park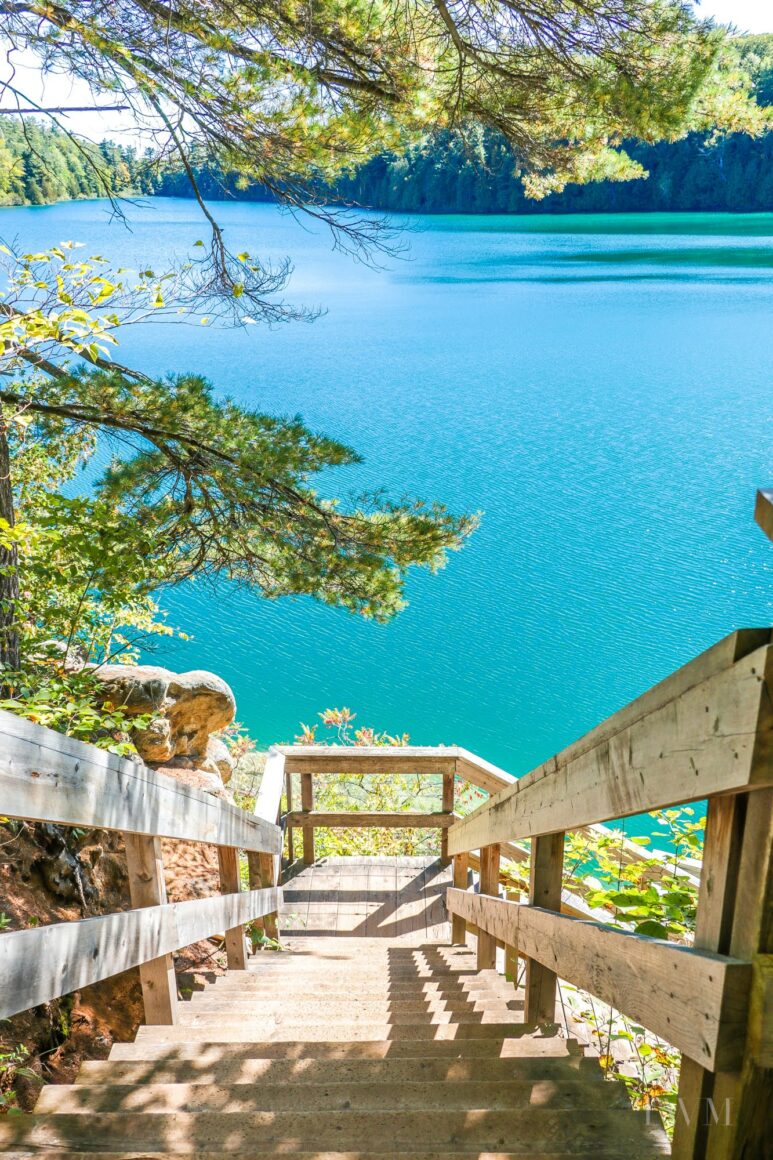 We did the Pink lake loop in September so the fall foliage wasn't completely there yet but it was still very beautiful. It is a very popular trail so it will be busy on weekends and with nice weather. The color of the lake reminded us of the lakes in the Rockies. It is our favourite one!
Start: dedicated parking for Pink lake loop: Prom. de la Gatineau, Gatineau, QC J9J 3L3
Duration: All Trails says 38 minutes but we took our time, stopped for a picnic so I would say it took us about 1h30-2h00.
Length: 2.3km loop
Difficulty: fairly easy but not totally flat, there are some uphill slopes.
Access: There are two roads to get to the pink lake loop parking. Those two roads open at 12pm so it's not possible to do the hike before then. The trail is closed during winter as well as the roads which become trails for cross country skiing. Check out the official website for up to date info on opening times and road closures.
2. Sugarbush Trail | Kid Friendly hikes in Gatineau park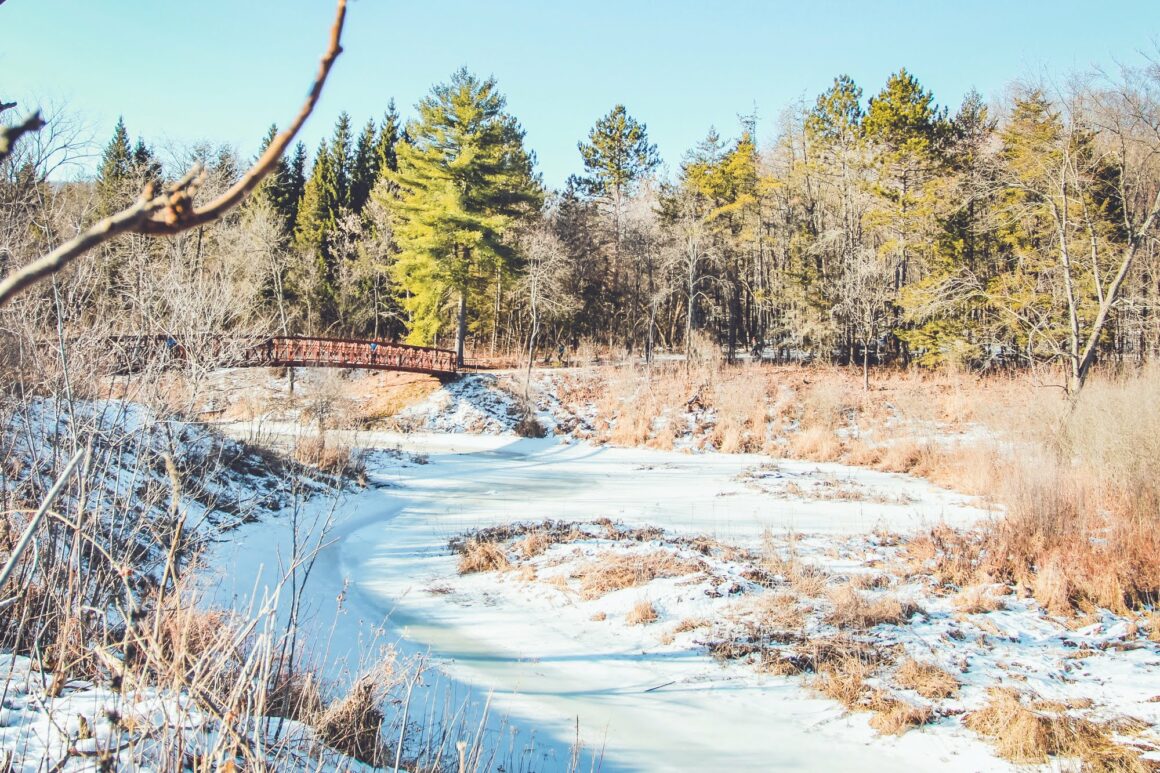 We did this hike during winter time and it was lovely. Weather was sunny and not too cold at only -3ºC. The start of the trail is at the visitor center. There are toilets there and an information area with a kid's corner and some activities to do if you want to add something to your hike.
Start: At Chelsea's visitor center – 33 Chemin Scott, Chelsea, QC J9B 1R5
Duration: I can't remember how long it took us, All trails says it takes 26 minutes but with children you can easily take 1h.
Length: 1.8km loop
Difficulty: super easy, for all ages
Access: Open year round and dogs are allowed on leash
3. King Mountain Trail | Kid Friendly hikes in Gatineau park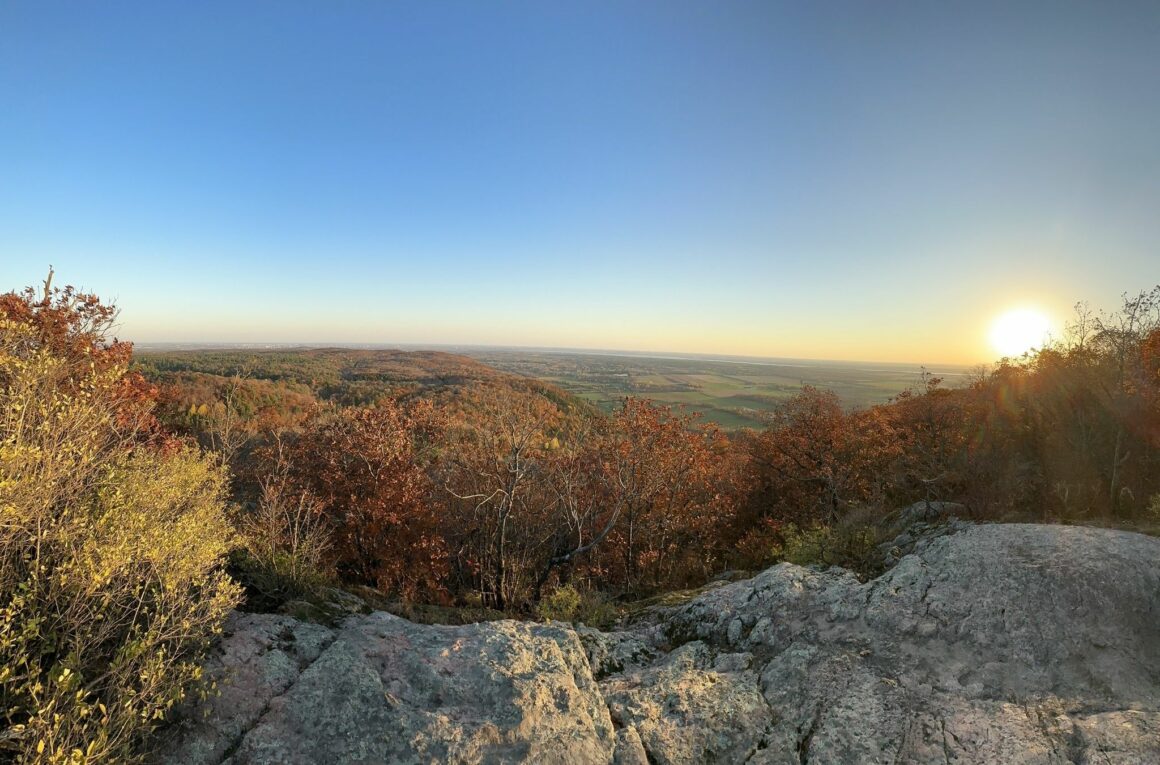 We didn't get the chance to do this one but it is popular and also good for birding and snowshoeing. Plenty of viewing areas including the Eardley Escarpment View, Ottawa Valley and even downtown Ottawa. There are toilets at the parking.
Start: Sentier du Mont-King, Prom. Champlain, Chelsea, QC J9B 1A3, Canada
Duration: All trails says it takes 40 minutes but once again with children I'll count at least 1h.
Length: 1.8km loop
Difficulty: easy
Access: Best time to go is probably in the fall when the red/orange foliage is present and when there's less mosquitoes. Dogs are not allowed on this trail.
4. Trail 30 | Kid Friendly hikes in Gatineau park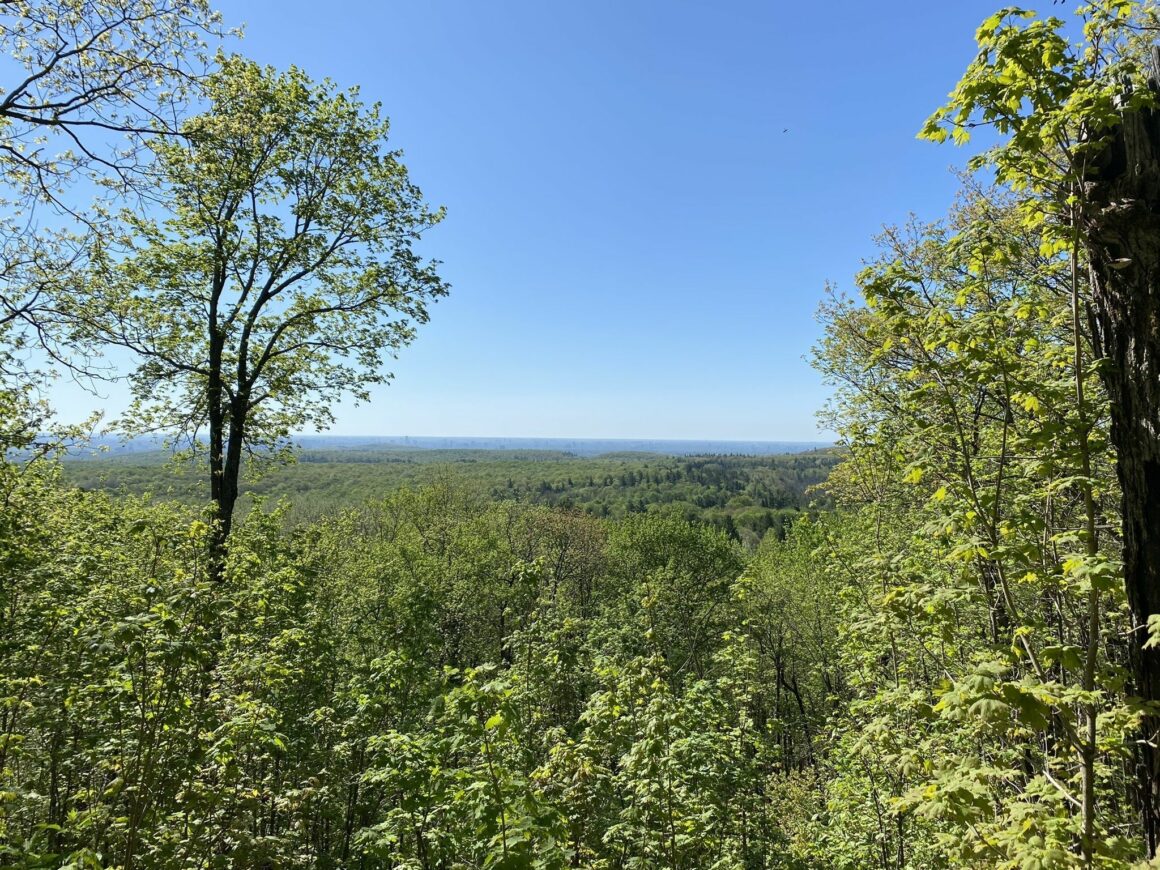 We also didn't get to do this one. It is set in the woods and is open year-round. It is also located in Chelsea like the Sugarbush trail.
Start: P7, Chem. Kingsmere, Chelsea, QC J9B 1G8, Canada
Duration: All trails says 32 minutes to complete but as for the other hikes you can take longer!
Length: A 1.9-km out-and-back trail
Difficulty: Easy
Access: Open year round
5. Pioneers Trail | Kid Friendly hikes in Gatineau park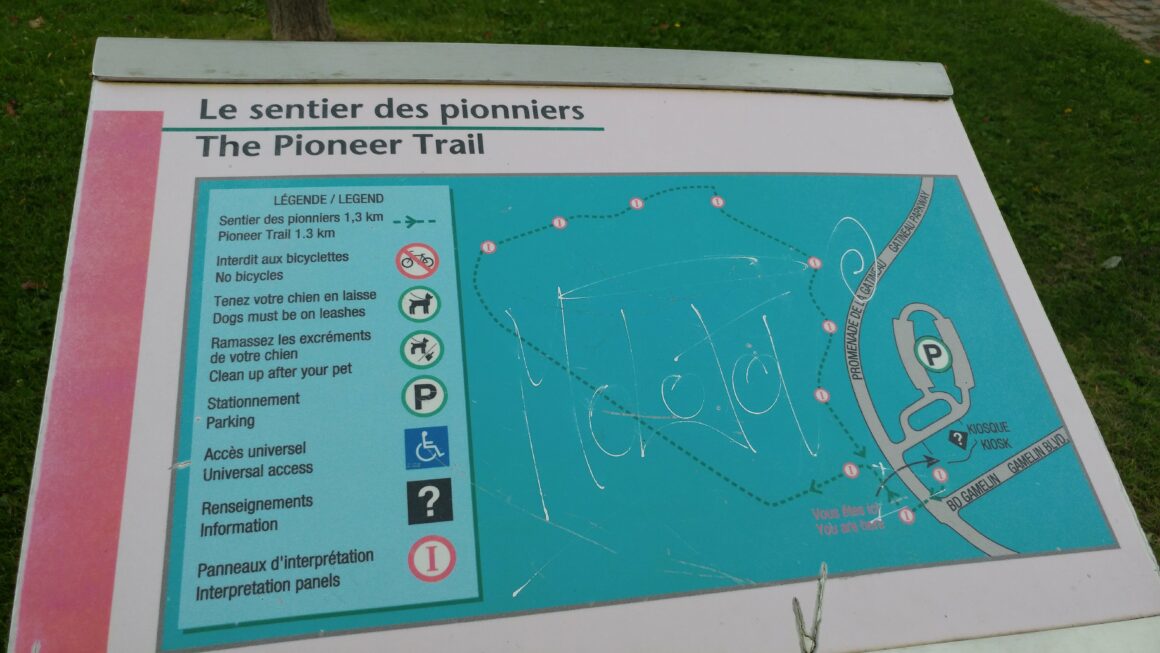 It's the first trail we've ever done in Gatineau park back in 2019. It's not the most amazing hike but Avril had just turned three so we wanted something super easy in the woods. Pioneers trail delivered! It's at the beginning of the park so it's not a big drive either if you're coming from Ottawa.
Start: Sentier des Pionniers, Prom. de la Gatineau, Gatineau, QC, Canada
Duration: It's very short and all trails says 20 minutes. You can easily spend an hour or two exploring the woods with the kids.
Length: 1.3km
Difficulty: super easy
Access: Open year round
Other kid friendly activities in Gatineau Park
Tree tops aerial adventure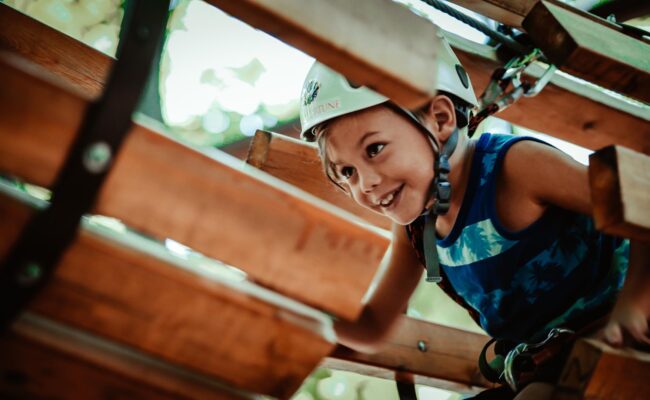 We didn't get the chance to do a tree top adventure at Gatineau park but we did them in France and we love it. Camp Fortune Aerial Park offers tree top adventures right in the heart of Gatineau park.

For kids, there is The Children's Park, which is sized for them and takes 1.5 hour to complete. The minimum size is quite high though so make sure you check the website to see if your children are tall enough.
Skiing and snowshoeing
During the winter, you also have the option of skiing or snowshoeing in the park. Whether it's on some trails or at Camp fortune, the choice is yours!
Where to stay near Gatineau park?
If you are travelling with an RV like we are, there is a nice RV park in Ottawa about 35-40 minutes from Gatineau Park. You can check it out on our list of the 10 best family campgrounds in Ontario.
When to visit Gatineau Park?
Some parts of the park are accessible year round so you could visit Gatineau park anytime of the year. However May, June, September ad October might be the best months as weather won't be too cold and there will be less mosquitoes. However visiting during winter time is also pretty special.
---
Pin this for later!